Goldenrod's YouthTouch STEM Matching Grant :
Since 1997, Goldenrod has offered its YouthTouch STEM Matching Grant to engage with the most progressive elementary/middle schools nationwide. Over 350 institutions are previous grant recipients.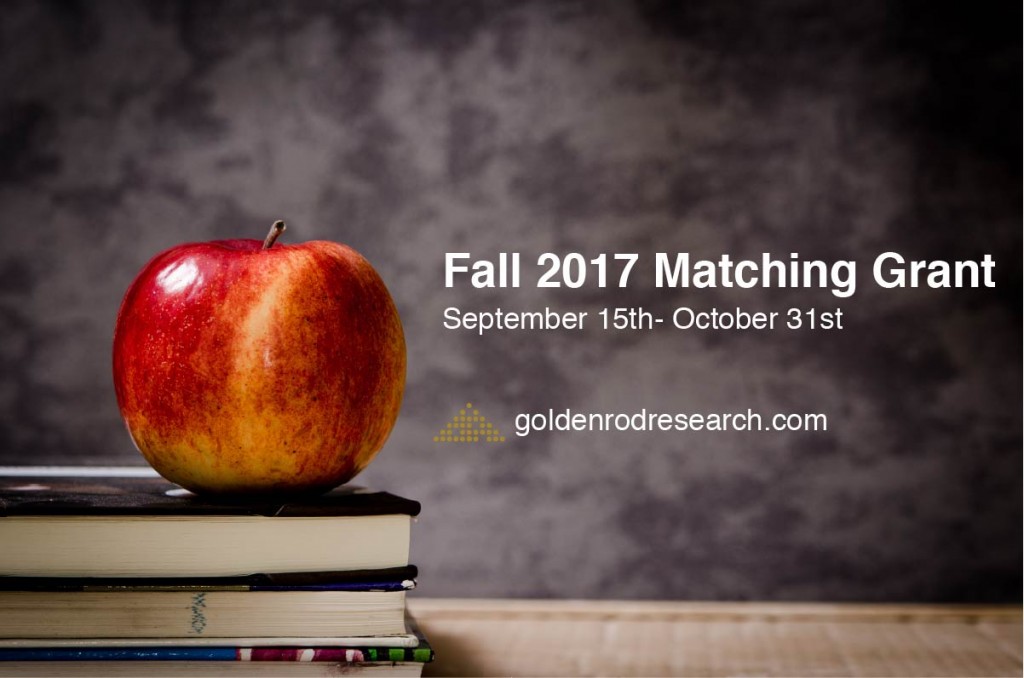 The grant provides an opportunity to enhance your STEM program and offer robotics and fluid power experiences for grades 3-8 affordably. Awarded schools receive ½ the cost of the YouthTouch system. Goldenrod will grant $9,850 to awardees, who must provide the other ½ as their match. In exchange, winners make the following commitment:
To use YouthTouch with students on a frequent basis.
To work with Goldenrod to assure program success.
To designate a faculty member as the YouthTouch contact person.
To empower and instruct the YouthTouch contact person to communicate with Goldenrod about all facets of your school's experience with YouthTouch.
To serve as a YouthTouch referral site.
To host a YouthTouch workshop for area educators (Goldenrod will arrange and conduct the workshop on your school premises).
To submit required reporting to Goldenrod, including multimedia.
To collaborate with Goldenrod in designing and implementing a YouthTouch and STEM publicity program.
If your school is a good fit for YouthTouch, don't let money issues deter you from applying. Goldenrod regularly helps schools secure their matching funds from other sources, and we accommodate individual cash flow situations.
The grant application is not elaborate, and our education specialist, Rick Erdrich, is available to help you through the process. He'll even preview and critique your narrative, before you submit.
The 2017 Fall Grant round will begin September 15th and will end on October 31st If you need an extension please contact Lea at Lea at 888-827-2260 ext: 105.
Click here to register and receive more information on our Matching Grant program.