Support & Service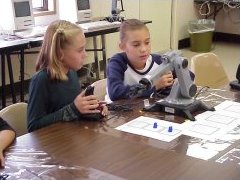 Goldenrod is proud of our outstanding record of quality in product design and service. However, Goldenrod understands that purchasing technical equipment and educational tools are both a financial and a time investment.
All Goldenrod products come with the following advantages:
Exceptional warranty coverage - well beyond industry standards
Immediate, toll-free support (888) 827-2260
Teacher-developed curriculum integration materials
Proprietary software in Mac and Windows versions
Child-safe product materials and construction
Designed to fit within existing classroom configurations
Designed to be extremely durable, and are kid-tested to assure that they stand up against rigorous and energetic student use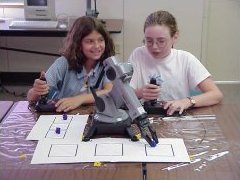 In addition, Goldenrod's Blog is a place where teachers and students can share information and ideas, as well as ask questions about Goldenrod's YouthTouch products.
"Lincoln Elementary School students have the privilege of having new hydraulic and robotic-type equipment... A large number of math and science related concepts can be brought to life using the hands-on equipment."

Pana News - Palladium
Pana, IL
"(YouthTouch) is intriguing because it will allow the students to incorporate problem-solving skills that they may use out in the real world. The hands-on learning is critical. That's how we all learn really, but particularly for students in this age group it is a meaningful experience."

Buck Jones
Director of District Technology